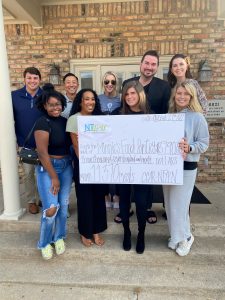 Thursday, October 27, the North Texas Young Professionals Network (NTYPN) hosted its fourth annual Taste of NTYPN event, and it was a smashing success! Not only was there great food, music, and networking, it was a night to give back.
This event brought in a grand total of $3,790 which will allow Minnie's Food Pantry to provide 11,370 meals. That's incredible. Thank you to everyone who showed up and showed out!
Join the NTYPN Facebook page to keep up with the latest NTYPN events and information.