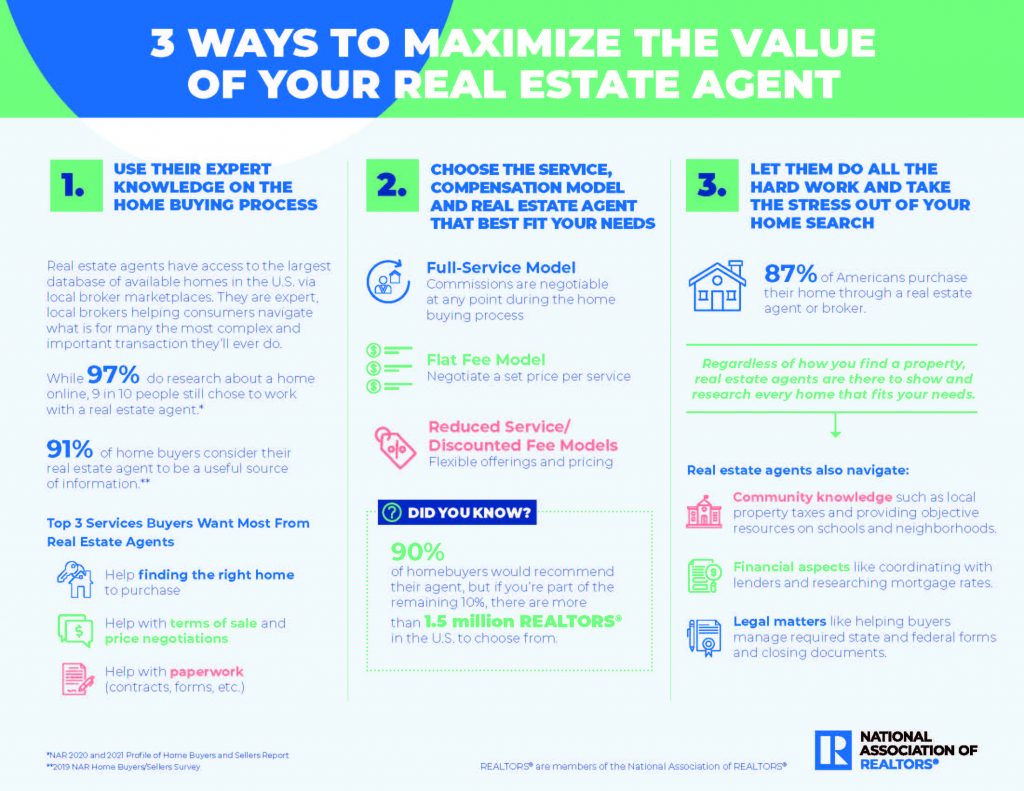 Having a trustworthy REALTOR® is key to a successful transaction. Here's a few ways to maximize the value of your agent:
Use their knowledge on the home buying process- Real estate agents have access to the largest database of available homes in the United States. This gives you an advantage over home buyers not using an agent.
Choose the service compensation model and agent that best fit your needs- This is your experience, let your REALTOR® know your needs at any point in the process.
Let them do all the hard work and take the stress out of your home search- Your agent will be happy to take the stress off you and to help you navigate the whole process.