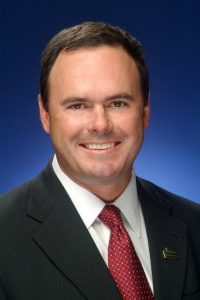 The Collin County Association of Realtors (CCAR) is proud to name Bill Cox as the 2022 Realtor of the Year, CCAR's highest degree of honor and appreciation to a member.
Cox is a Principal in McKinney-based Carey Cox Company, a commercial real estate firm specializing in Collin County. Cox has served as Past Chairman and board member of the McKinney Chamber of Commerce Board of Directors, Past Chairman and current member of the Collin College Foundation Board of Directors, Co-Chair of Collin College's successful $600 million bond program, Co-Chair of the successful City of McKinney Bond Election, Past President of the Rotary Club of McKinney, is a Paul Harris Fellow, Past Chapter President and current member of Society of Industrial and Office Realtors (SIOR), is a Texas Realtors Board of Director and Executive Committee Member, a Collin County Association of Realtors Board Member, Chairman of the City of McKinney Planning and Zoning Commission, former City Council Member At Large, and Mayor Pro-Tem.
"Being recognized as Realtor of the Year is truly humbling," said Cox. "The Collin County Association of Realtors is a first-class organization with so many members that deserve accolades for their hard work and dedication to the real estate industry. It's a blessing to be associated with these leaders and an honor to be with those previous Realtor of the Year recipients."
Cox was previously named the McKinney Chamber of Commerce Carey Cox Citizen of the Year and is also a recipient of the Collin County Association of Realtors' Distinguished Service Award and the North Texas Commercial Association of Realtors (NTCAR) Stemmons Service Award. Founded in 1976, the Stemmons Service Award is presented annually to honor a member of the brokerage community who best exemplifies the highest standards of a commercial real estate professional.
The Collin County Association of Realtors (CCAR) is the fifth largest real estate association in Texas, serving more than 10,500 Realtor and Affiliate members, and is the leading source for professional and reliable real estate information in North Texas.