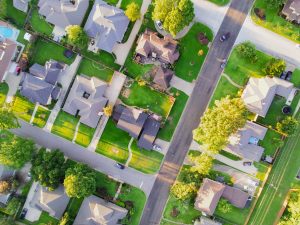 Initial signs of stabilization appeared in Texas' residential mortgage market, according to the Texas Residential Mortgage Survey (TRMS).
Industry conditions worsened through much of last year as the Federal Reserve increased interest rates to tame inflation and normalize post-pandemic demand across the economy. The January TRMS, however, indicated an uptick in residential mortgage activity relative to December, and operations are expected to accelerate in the first two quarters of 2023.
"This may be a first sign that falling prices have started pulling potential buyers back to the housing market," according to Adam Perdue, Texas Real Estate Research Center (TRERC) research economist. "Housing affordability, however, remains hindered by higher interest rates and prices relative to those seen during the COVID-19 pandemic."
The TRMS index for average value of home-purchase originations lifted into positive territory, indicating expectations of higher home prices after seven straight months of correction. The volume of originations is also expected to rebound over the next six months.
"We are optimistic for the start of the 2023 home-buying season," said Steve Remington, president of the Texas Mortgage Bankers Association. "The feedback from many of our members echoes the data shown in the survey, with a recent uptick in borrower applications and pre-qualifications after a sharp decrease in the second half of last year."
The TRMS tracks expectations for the number of pre-approved customers in the housing market over the next six months, and respondents expressed increased confidence in upcoming search activity.
"As interest rates continue to moderate and home values stabilize, we expect the Texas home market to perform well overall," said Remington.
While January marked a positive month for the Texas economy, there are still macroeconomic headwinds that merit close monitoring of residential mortgage activity and the housing market more broadly.
The monthly survey is the result of a collaborative effort between the Texas Mortgage Bankers Association and the TRERC to provide contemporaneous analysis of changes and conditions in the residential mortgage industry.
Funded by Texas real estate licensee fees, the Texas Real Estate Research Center was created by the state legislature to meet the needs of many audiences, including the real estate industry, instructors, researchers, and the public.