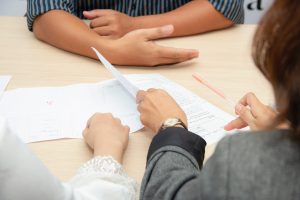 Written by Ryan Jeffrey with Republic Title and Member of CCAR's Affiliate Committee
In November 2022, the Texas Real Estate Commission adopted form revisions recommended by the Texas Real Estate Broker-Lawyer Committee that became mandatory on February 1, 2023. One of the areas that we often get questions about relates to Changes to the Addendum for Property Subject to Mandatory Membership in a Property Owners Association (HOA Addendum).
The additional language is found in Paragraph C of the HOA Addendum and states:
"This paragraph does not apply to: (i) regular periodic maintenance fees, assessments, or dues (including prepaid items) that are prorated by Paragraph 13, and (ii) costs and fees provided by Paragraphs A and D."
The additional language provides clarity as to what fees are not part of Paragraph C. By way of reminder, under Paragraph C, the buyer pays any and all Association fees, deposits, reserves, and other charges associated with the transfer of the property not to exceed the amount listed ("Buyer's Cap") in the blank. The seller is responsible for paying all additional amounts.
In order to determine which fees are charged to the Buyer's Cap, the question to ask is: is this HOA fee only being charged because of the "transfer of the property"? If so, the fee goes toward the Buyer's Cap. We believe unintended issues arose when HOAs requested prepaid dues. When prepaid dues were not considered in the negotiation of the Buyer's Cap, the excess amounts were charged to the seller. As such, in some cases, and unbeknownst to the seller, the seller was paying for the buyer's future HOA dues. In order to correct this, the broker lawyer committee specifically excepted to the prepaid dues by deferring to Paragraph 13 of the contract. Other fees are identified as well, but the prepaid dues were the greatest point of contention.
Take away from the change, and continue to be diligent when negotiating the Buyer's Cap. A proper understanding of the amount and consequences of the Buyer's Cap could make an offer more or less attractive. Additionally, a seller should pay close attention to the Buyer's Cap and understand the HOA dues and fees to avoid a surprise at closing.
If you have any questions regarding the recent changes to the addendum, please feel free to contact rjeffrey@republictitle.com. Republic Title also has a video library on these changes and many other topics on our YouTube channel at www.youtube.com/republictitle.