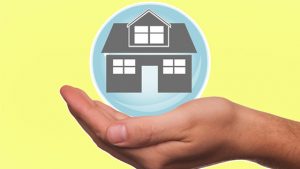 Mortgage-interest rates dipped lower in March, leading to increased business activity and an improved outlook across Texas' residential mortgage market, according to the latest Texas Residential Mortgage Survey (TRMS).
The volume and average value of home-purchase originations continued to rebound from last year's contraction, and additional growth is expected over the next six months.
"The spring buying season has begun as evidenced by increased mortgage loan pre-approvals and applications for purchase transactions," according to Matt Kike, vice president of the Texas Mortgage Bankers Association and president of Network Funding LP. "Borrowers locked in slightly lower interest rates in March, and Texas mortgage bankers expect rates to fall further into summer."

"If rates do continue to moderate, as predicted in the TRMS, we would expect to see continuing increases in purchase originations over and above seasonally expected improvements," said Dr. Adam Perdue, research economist at the Texas Real Estate Research Center. "This would translate into increased home sales and prices."
Single-family home prices jumped nearly 40 percent during the pandemic boom based on the TRERC Home Price Index. A portion of that growth receded in the 2nd half of 2022, but the pace of the price correction has slowed so far this year.
The monthly survey is a collaborative effort between the Texas Mortgage Bankers Association and TRERC to provide contemporaneous analysis of changes and conditions in the residential mortgage industry.
Funded by Texas real estate licensee fees, the Texas Real Estate Research Center was created by the state legislature to meet the needs of many audiences, including the real estate industry, instructors, researchers, and the public.