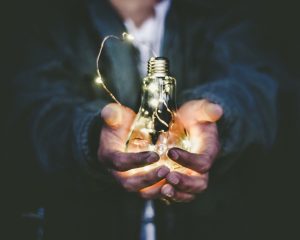 A majority (63%) of agents and brokers said promoting energy efficiency in listings is very or somewhat valuable, according to a new report from the National Association of Realtors®. The 2023 REALTORS® and Sustainability Report – Residential examines sustainability issues facing the real estate industry.
"While each area of the country has a unique climate and community resources, Realtors® are finding the need to embrace their clients' sustainability interests," said Jessica Lautz, NAR deputy chief economist and vice president of research. "Buyers often seek homes that either lessen their environmental footprint or reduce their monthly energy costs. There is value in promoting green features and energy information to future home buyers."
Half of Realtors® said they were directly involved with a property with green features – on the buyer or seller side – in the past 12 months. Thirty-two percent of agents and brokers reported that their multiple listing service had green data fields, 37% of which used those fields to promote green features, 24% to promote energy information and 14% to promote green certifications.
Almost half (48%) of agents and brokers found that consumers were very or somewhat interested in sustainability. Nearly one-third (32%) of Realtors® were concerned about the effects of climate change events on the real estate market. New to the report this year, nearly one-fifth (17%) of respondents said a significant portion (between one-quarter to more than three-quarters) of their clients consider environmental risk in the purchase process. In addition, 14% of agents and brokers had clients ask for advice about energy efficiency upgrades very often or often.
When it comes to a high-performance home – defined as a systematic, building-science approach to home improvements that can increase indoor comfort, health, operational efficiency and durability – approximately one-fifth (17%) of Realtors® said those had an increase of 1%-10% of the dollar value offered compared to similar, non-high-performance homes.
"The first words of the Realtor® Code of Ethics are simple, yet powerful, and well understood by members: 'Under all is the land,'" said NAR President Kenny Parcell, a Realtor® from Spanish Fork, Utah, and broker-owner of Equity Real Estate Utah. "Good stewardship of the land – and the built environment – is critical to the real estate industry. Realtors® who can speak with authority about a home's sustainable features and convey the value, health benefits, energy savings, durability and operation costs provide a major advantage in every market."
The green home features that Realtors® believed were most important to clients, include windows, doors and siding (39%); proximity to frequently visited places (37%); a comfortable living space (37%); and a home's utility bills and operating costs (25%). In terms of sustainability issues and considerations in their market, agents and brokers mostly listed understanding how solar panels impact a transaction (35%), understanding lending options for energy upgrades or solar installations (33%) and valuation of solar panels on homes (32%).
Notably, other green issues and considerations in Realtors®' markets include a lack of MLS data about home performance and/or solar installations (25%), improving the energy efficiency of existing housing stock (24%), valuation of green-certified homes (19%), liability of misrepresenting a property with green features (18%), inability to search for green properties (12%) and the impact of climate change events on the transaction (9%).
Access the 2023 REALTORS® and Sustainability Report – Residential online at nar.realtor/research-and-statistics/research-reports/realtors-and-sustainability.
Methodology
In March 2023, NAR invited a random sample of 47,441 active Realtors® to complete an online survey. NAR received 2,062 usable responses for an overall response rate of 4.3%. At the 95% confidence level, the margin of error is plus-or-minus 2.2%.