You can easily set up your account to AutoPay for important bills such as your Annual Membership Dues and your quarterly MLS fees. Watch our how-to video above or follow the steps below to never miss a payment again.
Please note adding a card to your profile won't activate Autopay- be sure to follow the directions to the end to be ready to go.
Step 1: Visit CCAR.net and login to your dashboard.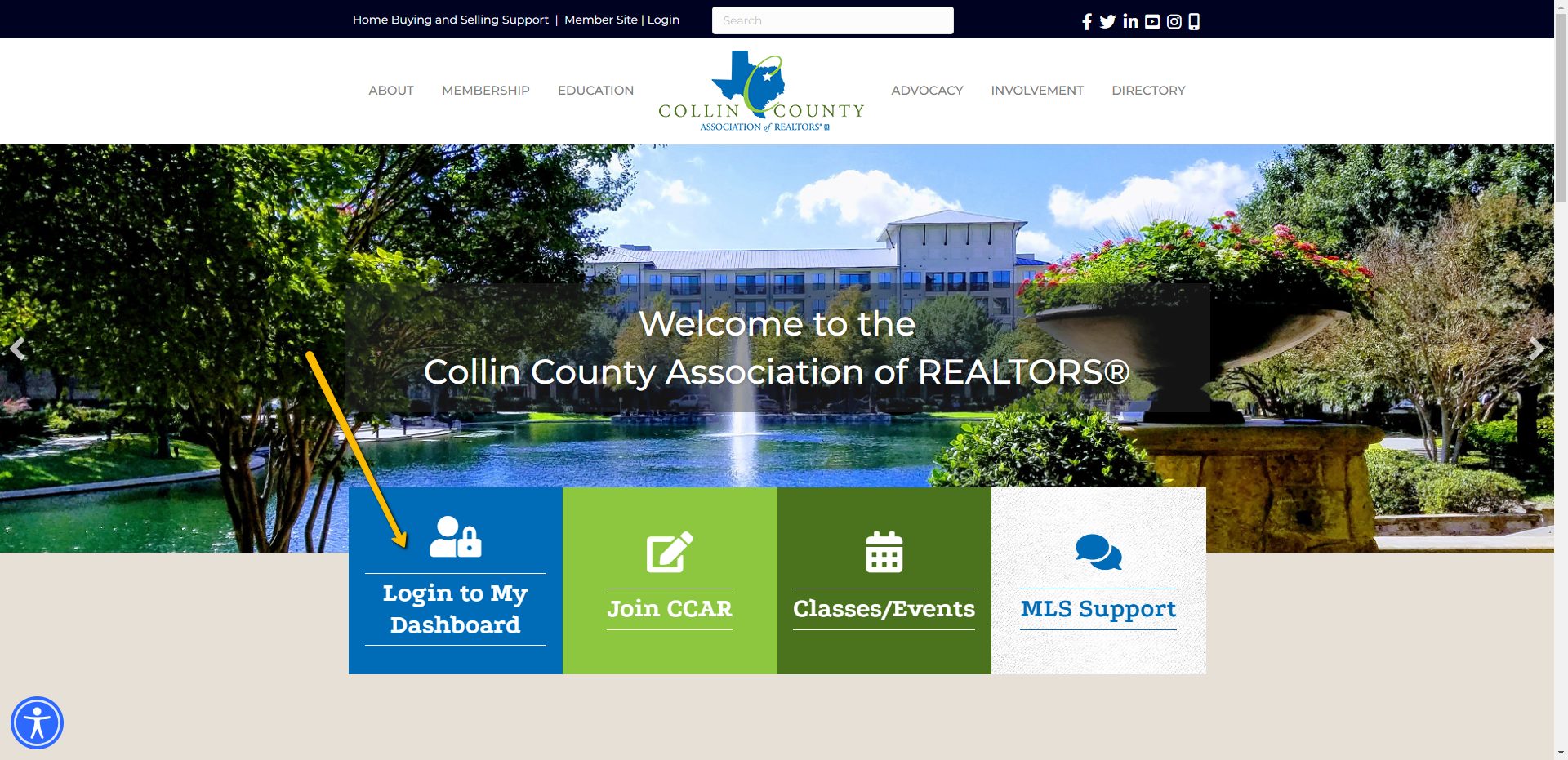 Step 2: Select "My Billing Info" from the blue taskbar on the left side of your screen.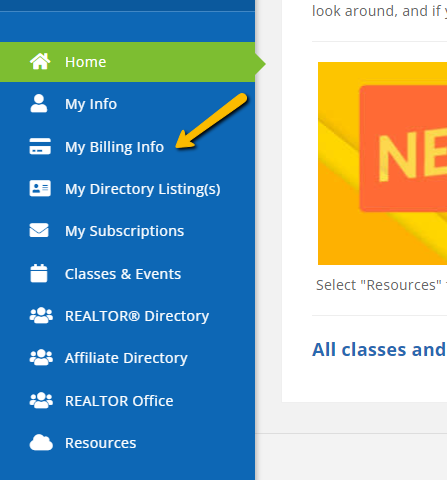 Step 3: Create a payment profile.

Step 3: Select "Manage AutoPay" next to the item you would like to auto-draft automatically. You can choose either "All Membership Items" or "Only required membership items". Click "done" to save your preferences.
If you would like to AutoPay both your Annual Membership Dues and Quarterly MLS Fees, you must select "Manage AutoPay" for both line items.
If an invoice is already open, AutoPay will not work for that current open invoice if it was not setup beforehand. However, it will work for the next invoice.
IMPORTANT: Staff cannot set up AutoPay for you. Members who wish to use AutoPay must follow the instructions above.