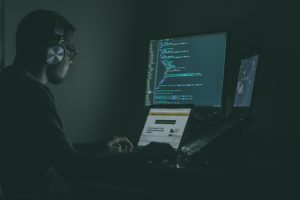 Written By: Natalie Thrasher, Director of Marketing and Business Development with Lawyers Title and CCAR's Affiliate Committee Member 
Our industry is a target for fraudsters trying to make a "quick buck." Well, it is not actually quick; these are well-oiled fraud machines. They are learning from each success & failure and then adjusting their schemes accordingly. They are walking away with a lot more than a buck as well. Cybercriminals go after real estate transactions because of the large sums of money involved.  Another reason real estate transactions are a target is the lack of consistency in processes among REALTORS®, lenders, and title companies.
Title companies are diligently trying to put in additional safeguards just as fast as the schemes are changing.  Do not be surprised if your client is asked for some additional information that may differ from transactions you have had in the past.
Watch out for these tricks:
Seller or Landlord impersonations. Be cautious of a "Seller" that does not want to meet in person. Furthermore, you should be leery of a landlord that requires a potential Tenant to pay a security deposit or rent amount prior to signing a lease or even viewing the Property.
Vacant lot fraud. These scams are running rampant right now. Many title companies will send out additional notices to the owner of record using contact information in the property records.  We may also have some additional requirements if the Seller is signing remotely, especially if out of the country.
Buyer cash to close scams. It is so important to us, as a title company, that we receive "good funds" as defined by the Texas Department of Insurance. Quick closings can also be a red flag.
Here are few tips:
Source of the listing. You must proceed with caution if the listing is found somewhere other than MLS.
Use a trusted title company. A good title company has procedures in place to combat these schemes.
County Records Alert. Several counties in our area are allowing for property owners to set-up an alert notification if anything is filed on their property. This service is typically free of charge. It would alert the homeowner of a fraudulent filing allowing him or her the opportunity to have the fraudulent filing removed.
Never let the Buyer waive the purchase of an owner's title policy.
Unfortunately, these fraud attempts in our industry are here to stay. We hope that with an awareness of these widespread attacks, agents can help protect their transactions and their clients.