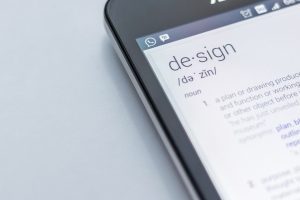 Find the latest Matrix conversion update here:
NTREIS Provides a Matrix Conversion Update
Information courtesy of NTREIS
Conversion to native RESO Data Dictionary fields in NTREIS will require a new build of the Matrix system. NTREIS will continue work on building out that system and has begun testing.
NTREIS will begin publishing upcoming changes to Matrix to the SSO Dashboard for users to prepare for the cutover. A number of field name changes and format changes will be made that will affect saved searches. Conversions will be made where possible, however users will need to make changes in some instances. For example, a search using Area numbers will need to use a different geographic parameter as the Area and SubArea numbers will be dropped.
Property Types and SubTypes Changes:
-Residential Condo and Residential Townhome will be separate SubTypes
-Multi-Family will be Residential Income
-Commercial Sale and Commercial Lease will be separate Property Types
Field Name Changes:
| | |
| --- | --- |
| Current Label | New Label |
| HandicapYN | AccessibilityFeaturesYN |
| Total Annual Expenses Include | OperatingExpenseIncludes |
| Exterior Buildings | OtherStructures |
| OwnerAlternativePhone | OwnerAlternativePhone |
| PetPolicy | PetsAllowed |
| ProposedUse | PossibleUse |
| LastListPrice | PreviousListPrice |
| LastStatus | PreviousStatus |
| IntraOfficeRemarks | PrivateOfficeRemarks |
| PropertyAssociationFees | PropertyAssociationFeeType |
| PendingDate | PurchaseContractDate |
| Roadfrontage | RoadFrontageType |
| Roadfrontage | RoadSurfaceType |
| Appointment Call | Showing Contact Phone |
| ShowingInstructionsType | ShowingRequirements |
| PossibleShortSaleYN | SpecialListingConditions |
| SellerType | SpecialListingConditions |
| UtilitiesOther | Split to Utilities, Water, & Sewer lookups |
| NumberOfStories | Levels |
| NumberOfStoriesInBuilding | StoriesTotal |
| Block | Tax Block |
| Inclusions | TransactionIncludes |
| | |
| | |
| | |
New Fields:
AttachedGarage YN
BasementYN
Business Type
Cooling
GarageYN
GreenEnergyGeneration
GreenIndoorAirQuality
GreenLandscaping
GreenSustainability
GreenWaterConservation
HorsePermitted YN
List 'Supervisor' MLSID
Lockbox Location
PatioAndPorchFeatures
PropertyAttachedyn
RoadSurfaceType
Vegetation
WindowFeatures
Barntype (Subtable)
Barn Key Numeric
Barn Length
Barn Width
Input Entry Order
Is Deleted
Listing Key Numeric
Modification Timestamp
Number Of Stalls In Barn
List Agent Texting YN
Co List Agent Texting YN
Buyer Agent Texting yn
Co Buyer Agent Texting YN
Garage Height
Property Managed by
Levels