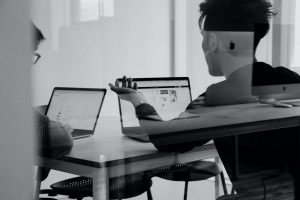 An Update from NTREIS on the Matrix Conversion:
Conversion went as scheduled Monday night and went live at 10 am on Tuesday.  We continue to work through some issues and the Corelogic team has been very responsive, resolving reported issues quickly whenever possible. We did have a delay with OneHome, as it took longer than planned for them to repopulate all the client data to sync with the auto-emails, but that was resolved by end of day on Tuesday.
Some third-party integrations also took longer than expected. We have such a large database with a large roster and many photo and other media items, that some of the vendors had not started that process in advance. Cloud Suite products had a delay in having all photos available, though we were able to provide them a quicker method to help resolve that issue. InstaNet Transaction Desk had to do some additional configuration for the Document Management piece; they are performing a back fill so that the appropriate "Document" icon appears on listings. ZipForm had scheduled deployment of MLS Connect for March 3.
We have pdf versions of all new input forms available on ntreis.net. The forms have been submitted to LoneWolf for both ZipForm and InstaNet, but we do not yet have an ETA.
Supra, unfortunately, did not have up to date contact info in our system, so had not received our notifications for advance preparation but have a team working on converting the data and should be operational with listing data in the e-key platform ASAP. We thought we had reached out to them directly, as we tried to do with all integrated vendors several months ago, but their data team was not aware and are now working diligently to get all functions working.
Another vendor that had not received our notifications was Data Master, a product used by many appraisers, but they should also be up and running quickly.
Most issues within Matrix itself are permission-based issues as our business rules are quite complex and some things did not get translated correctly but are working through each of those as they get reported.
Areas/Subareas in Saved Searches
These saved searches work temporarily but will not return any new results as new listings do not contain those criteria. We will run an analysis next week to see how many saved searches still contain those criteria.
The CCAR MLS department remains dedicated to supporting our members during this transition. To reach a member of our team, call 972-618-3800, Monday-Friday, 9 a.m.-5 p.m.
Previous Matrix Conversion Posts:
NTREIS Matrix Conversion Update